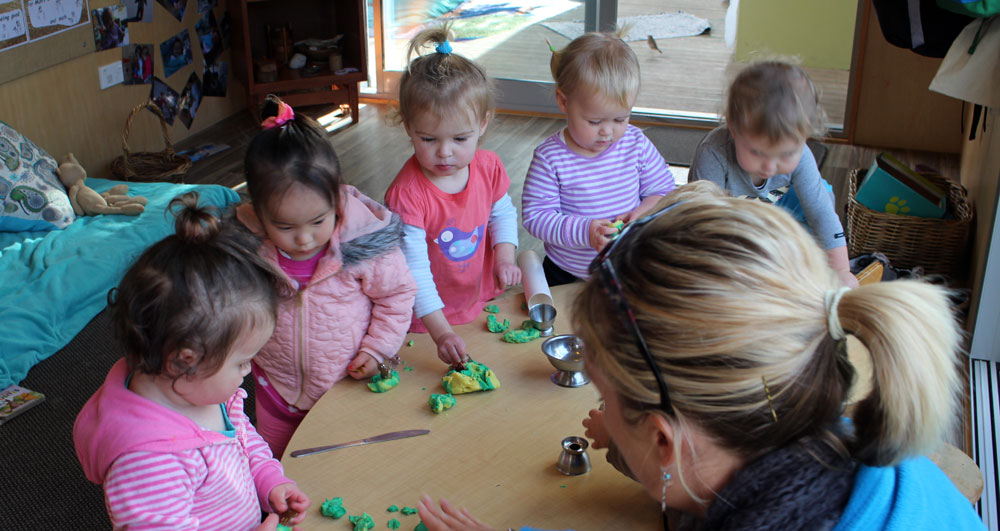 We had a great result from our 2016 (16/09/2016) ERO Review:
How well placed is Kiwikidz Educare - At the Beach to promote positive learning outcomes for children?
Very well placed.
The Review Findings
Kiwikidz Educare - At the Beach is very well placed to promote positive learning outcomes for children.
Children learn successfully through play and are well supported to follow their interests, solve problems and take responsible risks. They are well settled and highly engaged in a range of interesting and meaningful learning activities. Teachers know children and their families very well and warm trusting relationships exist between teachers and children. Time and care is taken by management and teachers to provide a stimulating indoor and outdoor environment. High quality equipment and resources encourages creativity, problem solving and experimentation. Children are encouraged to be self managing and take increasing responsibility for their own learning and wellbeing. Children benefit from opportunities to explore oral language, literacy, mathematics, science and nature, which are naturally integrated into the programmes. Quality time is spent noticing, recognising and responding to children's play and extending learning opportunities. Children have fun and demonstrate high levels of confidence, interest and engagement in centre life and programmes.
Infants and toddlers learn and play in a separate secure environment that caters for their learning and development needs. Highly responsive caregiving supports children's need for strong and secure attachments. Children have easy access to spaces that are very well resourced and exploration is encouraged. Children benefit from teachers who maintain a calm, slow respectful pace in which younger children have time to lead their learning. There are comfortable, safe spaces that cater for children who are not yet able to sit by themselves and for those that are crawling or learning to walk.