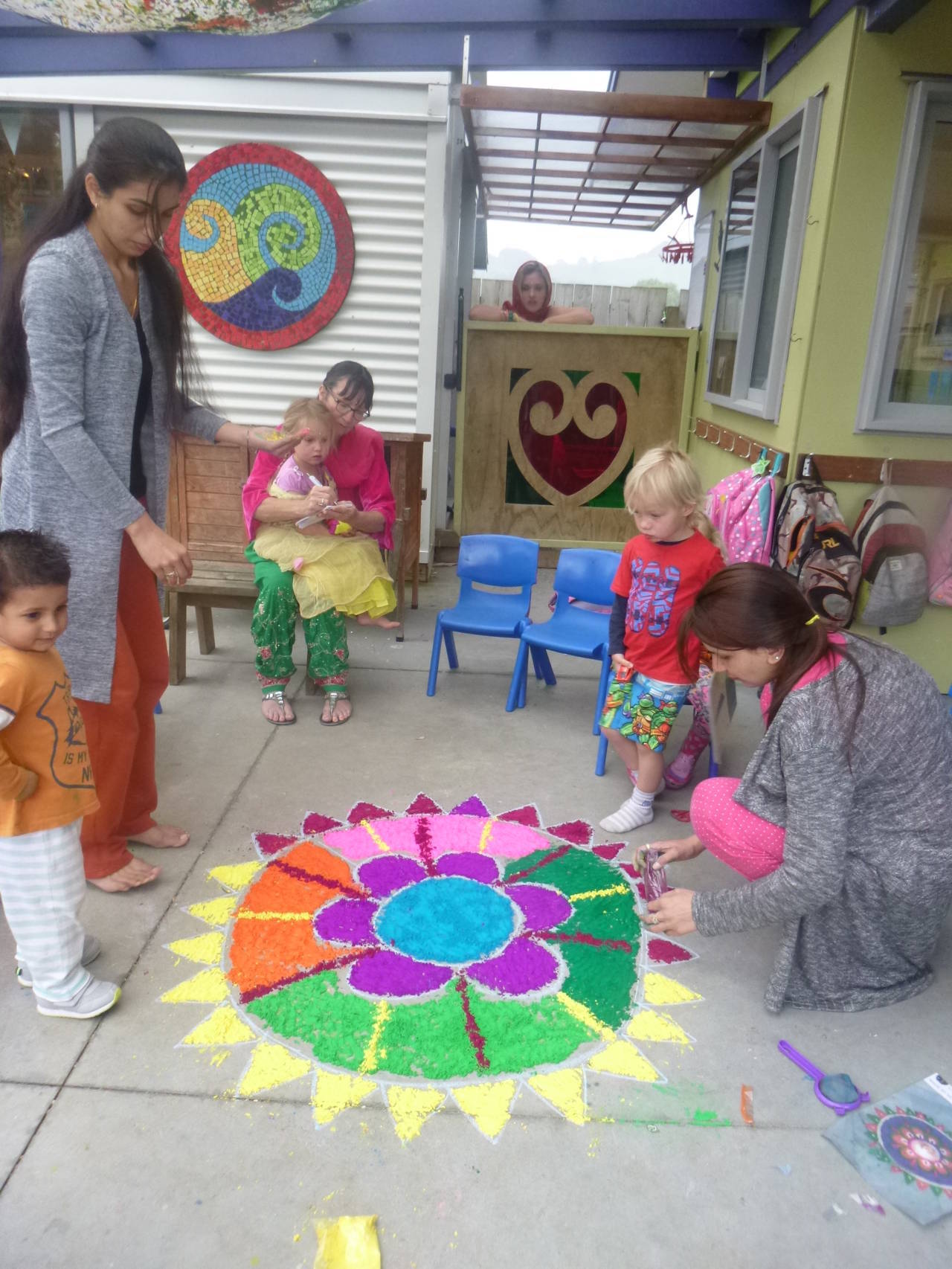 What a wonderful vibrant day as we celebrated Diwali. Over the week we have enjoyed activities building up to this event. We felt very excited and fortunate to have Aneet's whanau guide us through the festivities. Amandeep and Navneet made beautiful traditional rangoli patterns on the concrete, so stunning! They talked to us about Diwali and then performed a dance for us before inviting us all up to dance. Children had the opportunity to have sparklers before we all gathered together for the special lighting of candles that remained lit throughout the whole day.
We were then treated to a feast of samosa, Indian sweets and cup cakes. A big part of diwali is the giving of gifts and we were all given a special gift with a card that read:
"May your home and life sparkle with peace and prosperity today and always"
A huge thank you to Amandeep, Navneet, Kuldeep and Sonny for your kindness and generosity.
Click photo to enlarge: