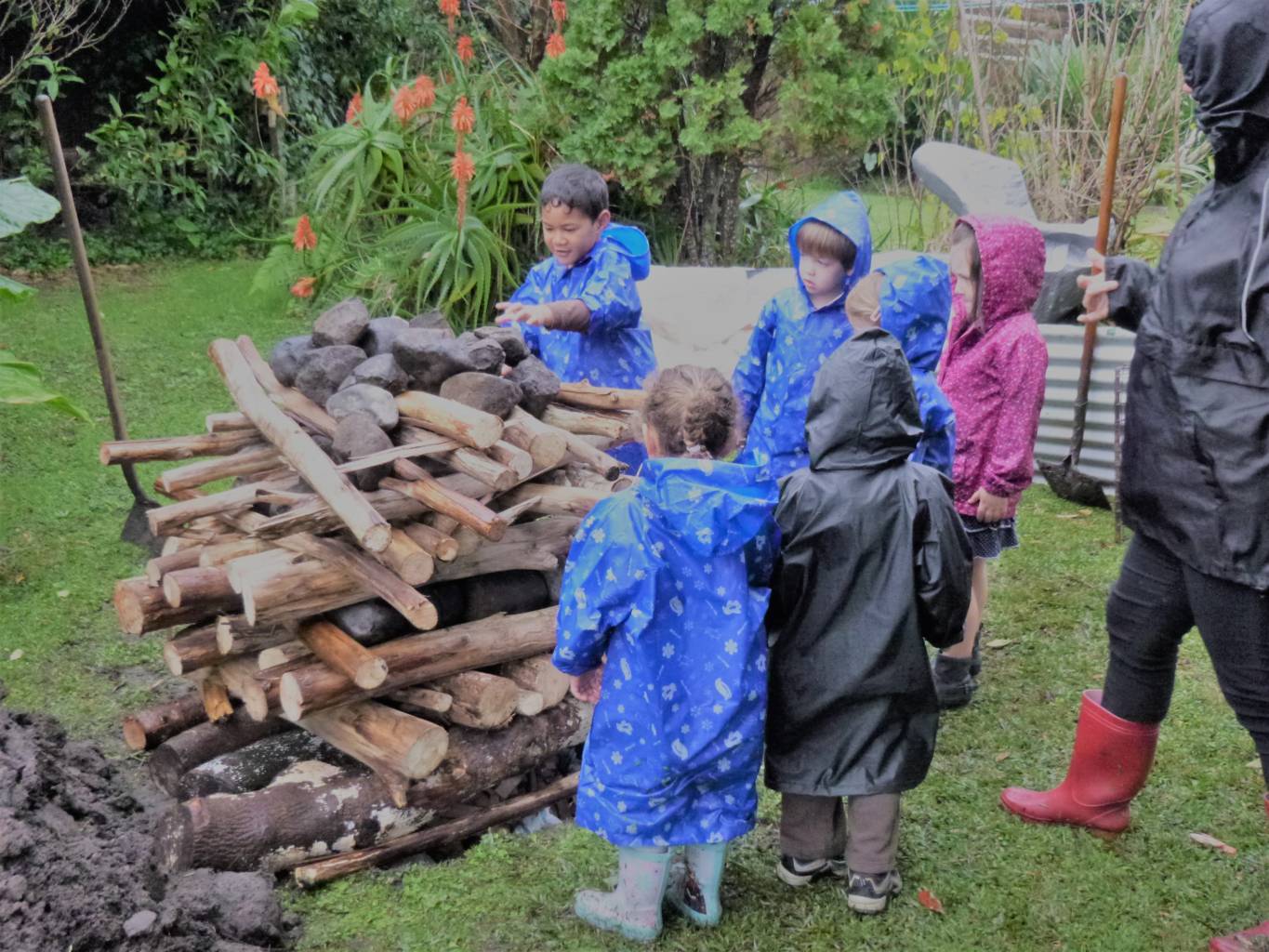 This year as we came to the end of our Matariki celebrations we came together with our whānau for a delicious hangi. This was a wonderful collaborative occasion, with families making contributions of vegetables, home made breads and meat and helping alongside the children with preparations of the kai. Donna's husband Butch put down the hangi with the help from some of our dads. Butch talked to our older children about the placement of the wood and the process of cooking our kai in the hangi.
We were thrilled to welcome parents, grandparents and our children back to Kiwikidz that evening where everyone enjoyed reading children's portfolios, catching up with other families and talking to our team. The men brought up the hangi and we shared a karakia before everyone ate. Everyone commented on how delicious it was. We had cold water on our kai tables and the home made breads were a hit! We were so fortunate to have such a great quantity of kai in our hangi that we still had some unopened cheese cloth bundles of vegetables and cold meat left over. Our team all felt is would be great to share this with others in our community so it was delivered to the Waihi Community Resource Centre where it was warmly received for those that drop in for a free meal.
At Kiwikidz we celebrate coming together with our whānau to share delicious healthy kai. This strengthens our Whakawhanaungatanga and supports our journey with promoting skills, knowledge and experiences around keeping ourselves healthy.
Click photo to enlarge: