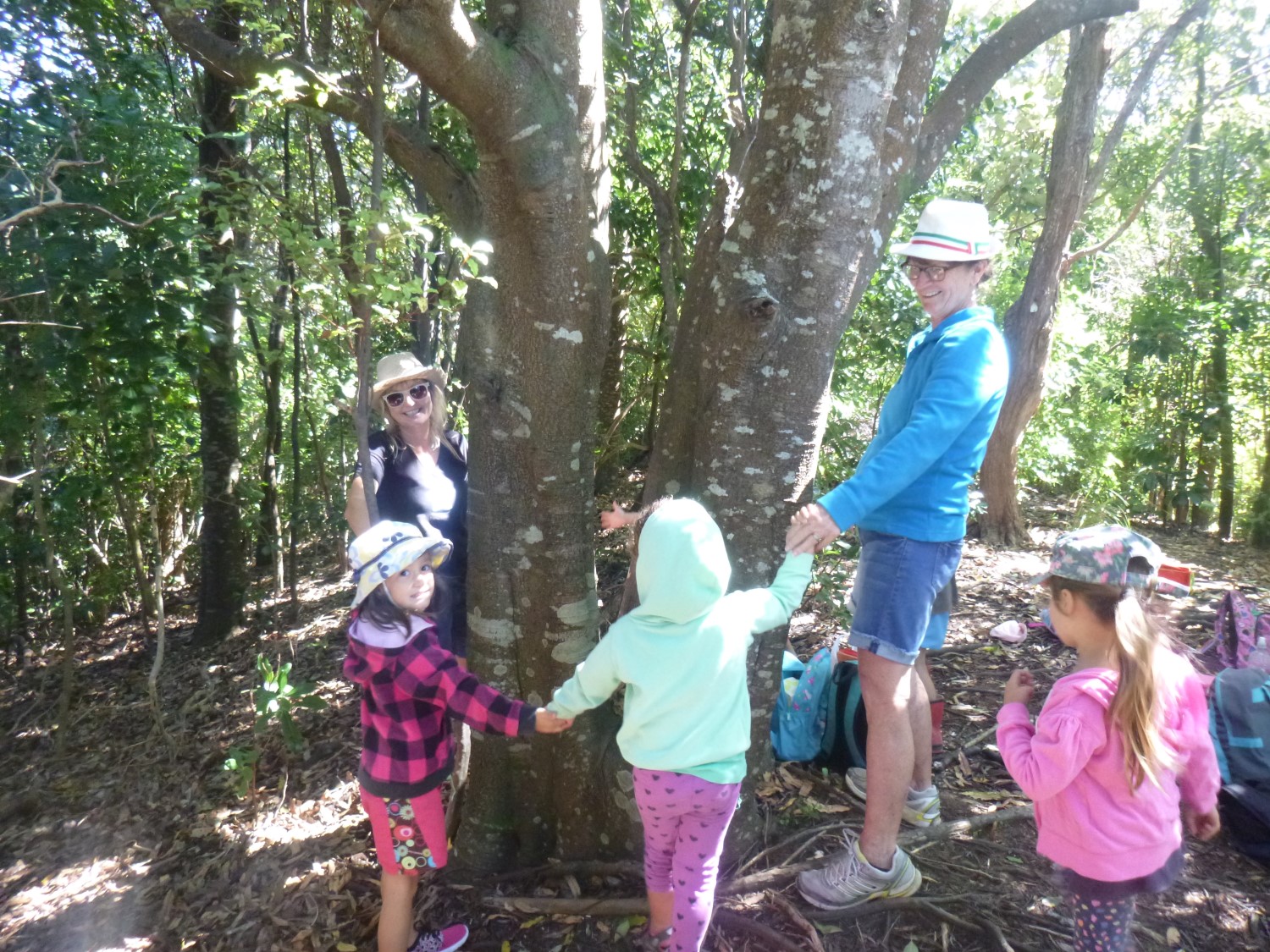 Today our whā club tamariki returned to te ngahere (the bush) and enjoyed a beautiful walk into our local environment. This has become a monthly excursion and embraced by the children and families at Kiwikidz. This walk is a one hour walk starting from Pohutukawa Park and ending up beside the reservoir. Today was a significant day for Ruby, Emere, Sonny and Fin as they are new to whā club and this was their first walk into the bush (ngahere) with our group. Today Donna and myself were accompanied by Morgan (Emere's mum) who joined us on the walk.
We began with our tamariki that are experienced bush walkers sharing guidelines and safety information with their peers. Donna then said our karakia and we entered te ngahere (the bush).
When we reached the summit and sat and enjoyed lunch and a drink. The tamariki then enjoyed the opportunity to explore, collect sticks, climb trees and take time to sit, listen and observe the bird life and living creatures around them.
What learning is happening here?
Through these bush experiences our tamariki are building their physical strength and stamina, developing resilience ( the ability to get back up and carry on when faced with difficulties), developing confidence in their own abilities and developing a deep connection with nature that will endure.
These nature experiences encourage a love and respect for the natural world, create a sensory wonderland of sound, sight, touch and smell.
Natural spaces are constantly changing and create a sense of awe and wonderment, curiosity and freedom which some children might not otherwise have. Children develop an awareness of the impact of human activity on the environment and are more likely to become Kaitiaki (Guardians) of Papatuanuku (Earth Mother) in the future.
Click photo to enlarge: