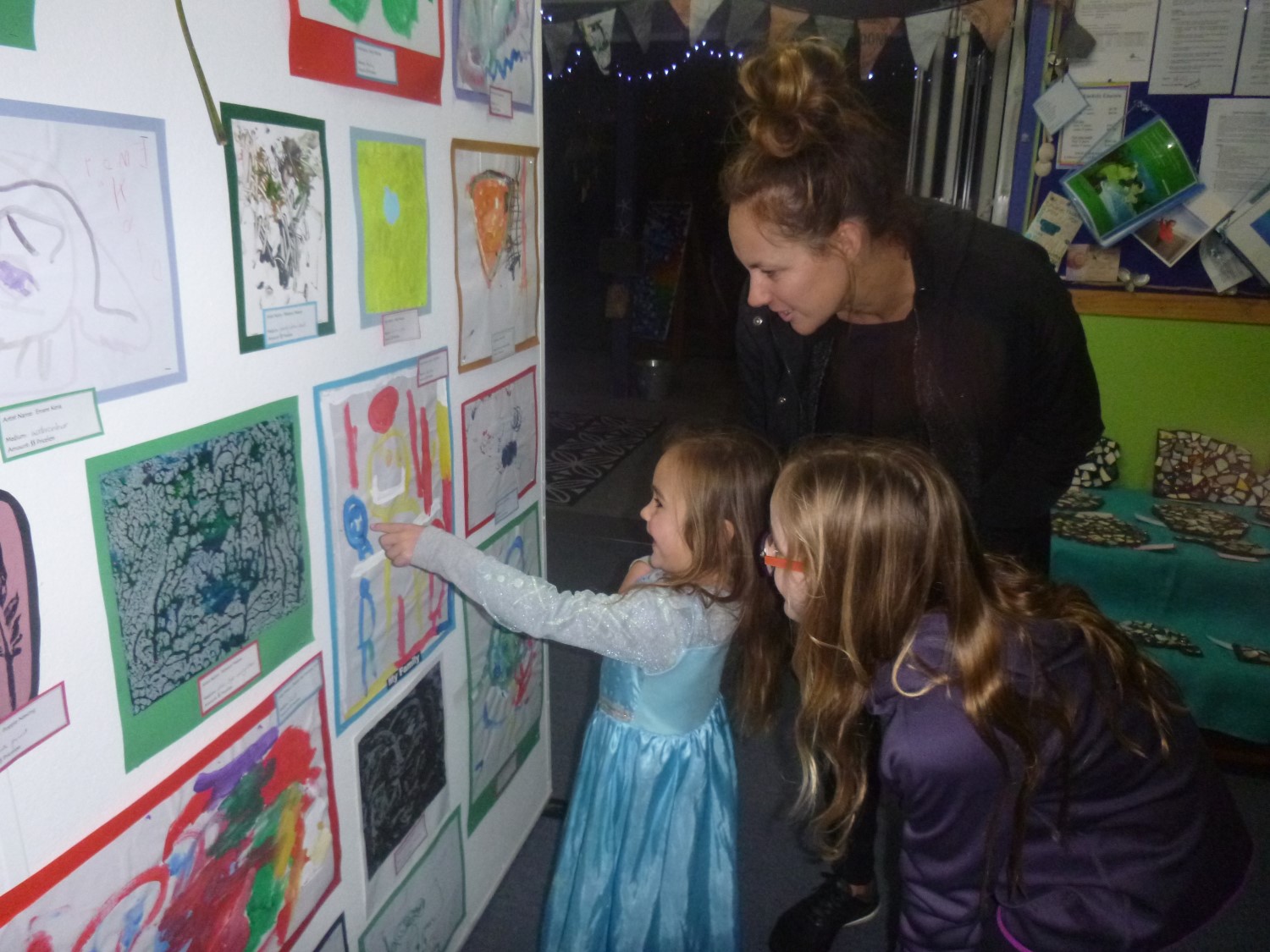 Last Thursday night Kiwikidz Educare was twinkling with lights and buzzing with children and families at their annual Art Exhibition and Whānau evening. This year is was Kiwikidz at the Beach's turn to transform the centre into a gallery and exhibit a collection of the creative works and projects that the very talented young artists had been working on over the last few months.
"The children have been counting down the sleeps and were so excited about coming back to Kiwikidz at night time with their families. It's always rewarding for our team to see our children proudly pointing out special pieces of art to their families. For our children the art exhibition is an opportunity for them to share their creations and portfolio books with parents, nanas, poppas, aunties and uncles and show them around Kiwikidz."
This year some of the art works included paintings, feather black ink prints, weaving, sewing projects ie hand painted mini bean bags, beautiful Korowai, clay works, bead works, papatuanuku hangings and hand painted Mandala rocks.
A highlight this year was a candle light walk in the dark around the outdoor playground with re-cycled milk bottle lanterns that the children had made. The night was perfect and still and the children were so thrilled to use them in the dark.
Click photo to enlarge: